Ethics & Disclosures
Protection and Control of Modern Power Systems is committed to strictly follow the Ethics & Diclosures here.
Featured article: FPGA-based real-time simulation for EV station with multiple high-frequency chargers based on C-EMTP algorithm
The electric vehicle (EV) charging station is a critical part of the infrastructure for the wide adoption of EVs. Real-time simulation of an EV station plays an essential role in testing its operation under different operating modes. However, the large numbers of high-frequency power electronic switches contained in EV chargers pose great challenges for real-time simulation. This paper proposes a compact electromagnetic transient program (C-EMTP) algorithm for FPGA-based real-time simulation of an EV station with multiple high-frequency chargers. The C-EMTP algorithm transforms the traditional EMTP algorithm into two parallel sub-tasks only consisting of simple matrix operations, to fully utilize the high parallelism of FPGA. Compared with the traditional EMTP algorithm, the C-EMTP algorithm for the EV station reduces the simulation execution time by more than 65%, which means that the simulation accuracy for high-frequency power electronics is improved with smaller simulation time-step. A lightweight CPU-FPGA-based platform is developed and the simulation of the EV station is implemented. The control strategy is simulated in the CPU with 100μs time-step, while the EV station circuit topology is simulated in a single FPGA with a 250ns time-step. The EV station consists of a two-level rectifier and five dual-active bridge (DAB) EV chargers. It is tested under plug-and-play and fault operation scenarios, and the real-time simulation results are validated using PSCAD/EMTDC. Read more.
Energy - SpringerOpen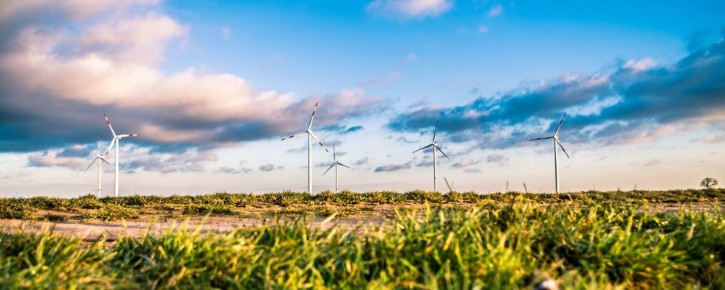 Check out article highlights and open access journals in Energy here.

Aims and scope
Protection and Control of Modern Power Systems is an international academic journal co-published by Power System Protection and Control Press and Springer. The journal is devoted to presenting new theories, technologies and top-level academic achievements in the field of protection and control in modern power systems. It strives to accelerate the development of the field by serving as a bridge between Chinese and global researchers in the field. In doing so, Protection and Control of Modern Power Systems makes an important contribution to the power industry.
The journal has an international authorship and a broad scope, including contemporary topics such as:
power system relay protection
power system analysis and control
power system planning
internet of energy
alternative energy generation
smart substations
intelligent power transmission and utilization techniques
interactions between large-scale electric vehicles and power grids
microgrid techniques
application of power electronics in power systems
electric power automation and remote control techniques
power system communication
power quality
electricity market
ISSN: 2367-0983 (electronic)
The journal is indexed by
Emerging Sources Citation Index
SCOPUS
DOAJ
INIS Atomindex
Google Scholar
EBSCO Discovery Service
OCLC WorldCat Discovery Service
ProQuest-ExLibris Summon
ProQuest-ExLibris Primo
Institute of Scientific and Technical Information of China
Naver
Chinese Academy of Sciences (CAS) - GoOA
INSPEC
WTI Frankfurt eG
CNKI